We are passionate about PR and its benefits and understand how it can really make a difference to organisations delivering essential services in the community.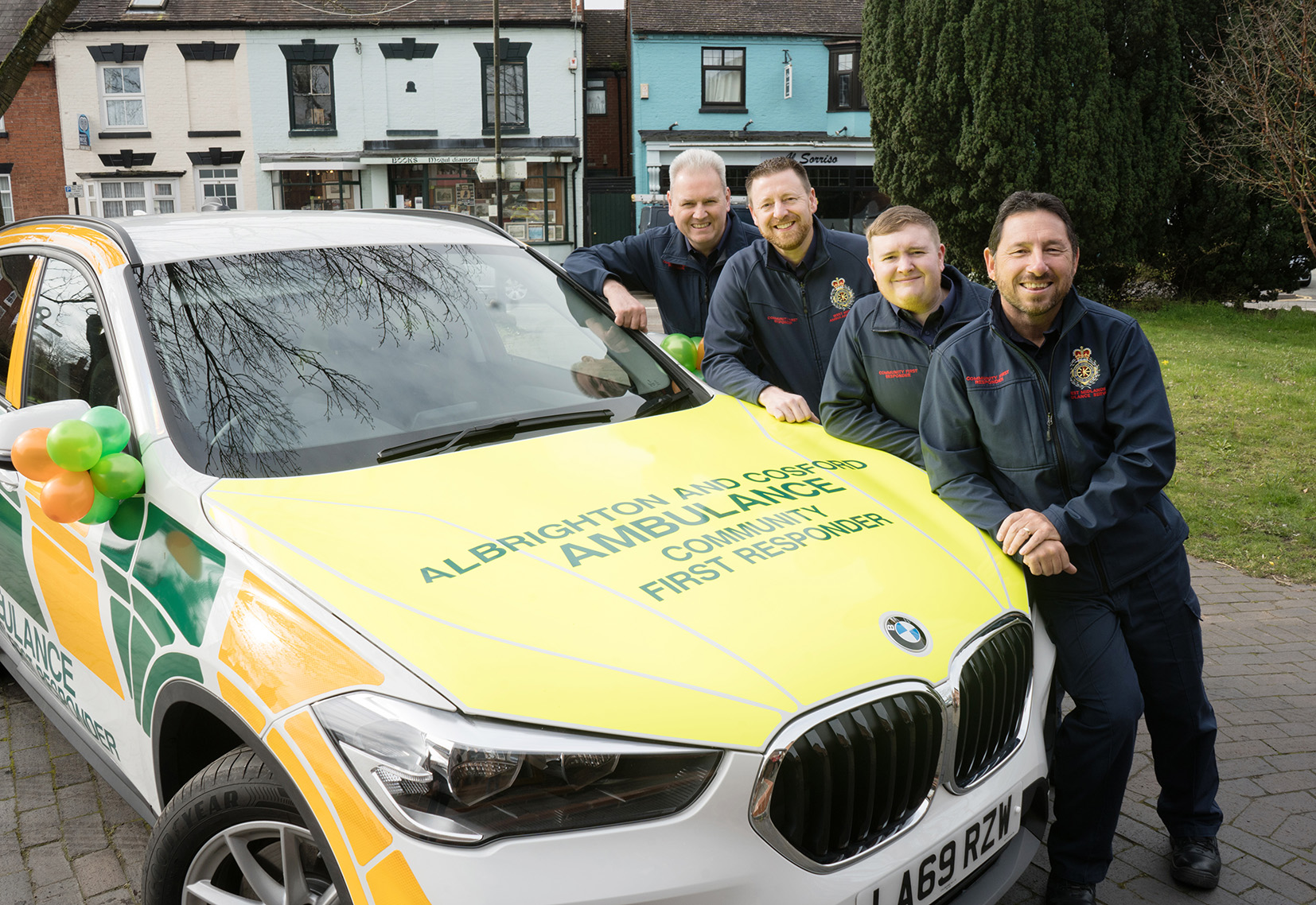 As part of our commitment to Corporate Social Responsibility, we are committed to providing 50 hours of pro bono public relations support every year. This can be writing releases, social media training or just good old-fashioned selling in of a 'good news' tale.
This assistance is available to charities, social enterprises, schools and community groups, who do not have access to a comms specialist or a marketing budget.
Our recent pro bono efforts have included:
Supporting Claire Elliott's fundraising to bid to receive life-saving cancer treatment

Maximising coverage of the Albrighton First Responders' fundraising drive to get a new car to help serve the community. More than £30k was raised, culminating in a new BMW being delivered.

Providing free PR coverage to Albrighton retailers and entrepreneurs hit by Covid-19, including radio, press and a Sunday Times feature

Covering Tin Can Comms' intervention to provide Covid-19 patients at Russells Hall Hospital with the technology to speak to relatives

 
£130,000 goal for Birmingham Children's Hospital and Cure Leukaemia
Our founder loves Wolverhampton Wanderers more than his wife (allegedly), so this pro bono project for 'They Wore the Shirt' really was right up his street.
Cucumber PR looked after all of the PR and media activity for Steve's Plant book launches and subsequent player events, helping the life-long supporter raise more than £130,000 for Birmingham Children's Hospital and Cure Leukaemia.
This involved crafting all of the stories and generating press, radio and TV coverage across BBC, ITV and Birmingham TV.
"I have used Cucumber for a number of charity projects, which have raised over £130k. There is no doubt that much of our success is down to the quite brilliant PR Russ and Joan have undertaken."
Steve Plant, They Wore the Shirt